LOCAL fishermen are appealing for help to save the River Deel from invasive plants and pollution so that angling tourism can be brought back to surrounding towns.
John O'Keefe, assistant secretary of the West Limerick Deel Anglers, said the river offered good fishing, with brown trout and even salmon being caught there by local anglers who know the few places where the water is accessible.
"But it's completely muffled. There are only about three miles free from the club rush," John told the Limerick Post.
Club root and Himalayan balsam are two plant species that are destroying the river, but John says "there are also pollution issues. Sewers have spilled into the river and the river supplies drinking water to Askeaton and Rathkeale.
Local Rural Ireland Independent TD Richard O'Donoghue has commented on the river, but anglers feel many of the Deel's issues are being overlooked.
Sign up for the Limerick Post weekly newsletter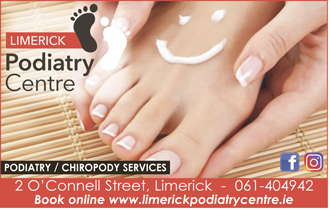 They now want all their elected officials to get on board and pressure Inland Fisheries Ireland, which controls the river, to act.
"The River Deel has an untapped tourist attraction for West Limerick," said John. "Rathkeale, Askeaton and surrounding areas deserve as much representation and promotion as the towns of Adare and Newcastle West."
Anglers offered to meet with any TD or adviser to give examples of the potential of the River Deel and the pressures the river is facing.
Some of these pressures are manageable such as industrial, agricultural, domestic pollution and poor water quality. The proliferation and siltation of the club rush, particularly at the Rathkeale and Kilcoole bridges, is highlighted as a priority for in-stream works.
"The Office of Public Works have been good to us, reducing the banks, but they don't have the power to put anything in the river. That's up to Inland Fisheries to do that.
"We don't want much. All we are asking is that a pilot project be undertaken to put rocks in a few places to see if this will speed up water flow and address siltation," John said.
Fishermen also want to see the issue of invasive species addressed.
The West Limerick Deel Anglers were formed to improve water quality and fishing conditions on the neglected River Deel with the merger of the Askeaton Deel Anglers and Rathkeale Deel Anglers clubs in 2020. The club is affiliated to the Irish Federation of salmon and sea trout anglers.