If you've been to the Machakos bus terminal in Nairobi or booked a bus to a hinterland destination, you know the pain touts can inflict on passengers.
In the city's oldest bus park, all sorts of tricks are used to convince passengers to board the buses.
There is a common trend called "Kupiga set" where fake passengers are bribed to sit inside buses to lure passengers who think the vehicle is almost full.
In other situations, touts jostle for luggage in a standoff, forcing passengers to follow the winner. In many cases, female passengers are sexually harassed.
Earlier this week, fake passengers were arrested in Lilongwe, Malawi at a bus terminal. The incident sparked reactions from Kenyans who claim to be victims.
The report states that 16 bogus passengers were arrested.
In Kenya, those participating in the "Kupiga set" have had their days numbered since the case came to the attention of the police.
Such cases are commonplace at bus stations in large cities. In Nairobi, the famous Machakos campaign bus tops the list.
"The trick is common at the bus station in the land of Machakos. Touts occupy window seats to trick genuine passengers into thinking the bus is almost full," said Jackline Anyongo, who was on her way to Kisii.
"Sometimes passengers only pay to wait hours after the bogus passengers get off. This happens in other bus stops in Nairobi, the police should sort this out.
National Police Service spokesman Bruno Shioso now says it is illegal to bribe touts to pose as passengers.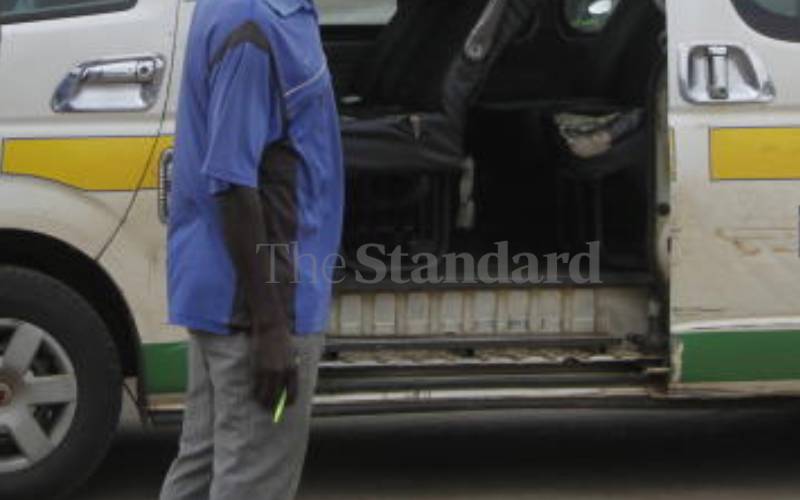 According to Shioso, the culprits will be treated as suspects. "It's illegal. We have a team that deals with these cases. It's a growing habit that shouldn't be fostered," he added.
But Matatu Welfare Association president Dickson Mbugua said the practice was not illegal. He said there is no law prohibiting touts from earning a living.
Although he admits the practice exists, he argues that it only happens in long-distance vehicles.
"Nowadays, it's not common because the matatus no longer fight over passengers. For municipal services, it is there but in rare cases. No law prohibits this and no law enforcement officer will start arresting these young men. This is courtesy of the Stage Sacco managers, who want to make sure the young men have something to take home at the end of the day," he told The Nairobian.
Resident Stephen Kinyanjui was also a victim. His mobile phone and cash were stolen when touts forced him onto an empty bus on his way to Eldoret in January.
"I arrived at the terminus a few minutes before 7 a.m. and met a tout who convinced me to get on a bus at a reasonable price.
"But when he led me to the man issuing the tickets, I realized no one had boarded the bus. When I refused to pay to board the empty bus, the driver threatened to let go of his 'boys' to take care of me," he added.
When he tried to get off the bus, he was beaten up by an army of touts who also robbed him.
"I reported the matter to the nearby Kamukunji police station and two men were arrested. My phone was recovered and the money returned, but many people are still suffering.
A shopkeeper around the terminal said she saw people losing their belongings, even with police officers standing nearby.