When looking for a truly unique vacation option, a trip to explore Mackinac Island is definitely something to consider for travelers looking for delicious restaurants, great shopping, world-famous fudge, or a visit to Ft. Mackinac. With gorgeous waterfront views of sunrises and sunsets, this vacation destination isn't accessible by any bridges — there are no cars on the island — and most visitors arrive by ferry. Charmed yet?
If your itinerary calls for a weekend, you'll find plenty to do on the island – more than enough to keep you busy – whether that's taking a horse-drawn carriage ride, hiking, biking or exploring the city center. Before arriving, it's best to learn as much as you can about the island so you know what to expect.
Since you cannot drive to Mackinac Island, you will need alternate transportation to the island from one of the Vrbo vacation rentals listed. While there are plenty of places to choose from, we've picked out a few great options that are right on the water, with great views and comfortable rooms. We hope you find the perfect place to enjoy this beautiful Michigan getaway!
Beautiful Vacation Home on Lake Huron, St. Ignace
Rent now$300/mo per night
Steps from Lake Huron and the Mackinac Bridge, this beautiful vacation home features granite countertops, stainless steel appliances in the kitchen, washer and dryer, slate flooring on the lower level, and comfortably sleeps six. Your evening beach bonfires will include some truly magnificent views. Bonus: this house is pet-friendly so your puppies can enjoy it with you. Check it out today!
Bedrooms: 3
Bathrooms : 2
Sleeping: 6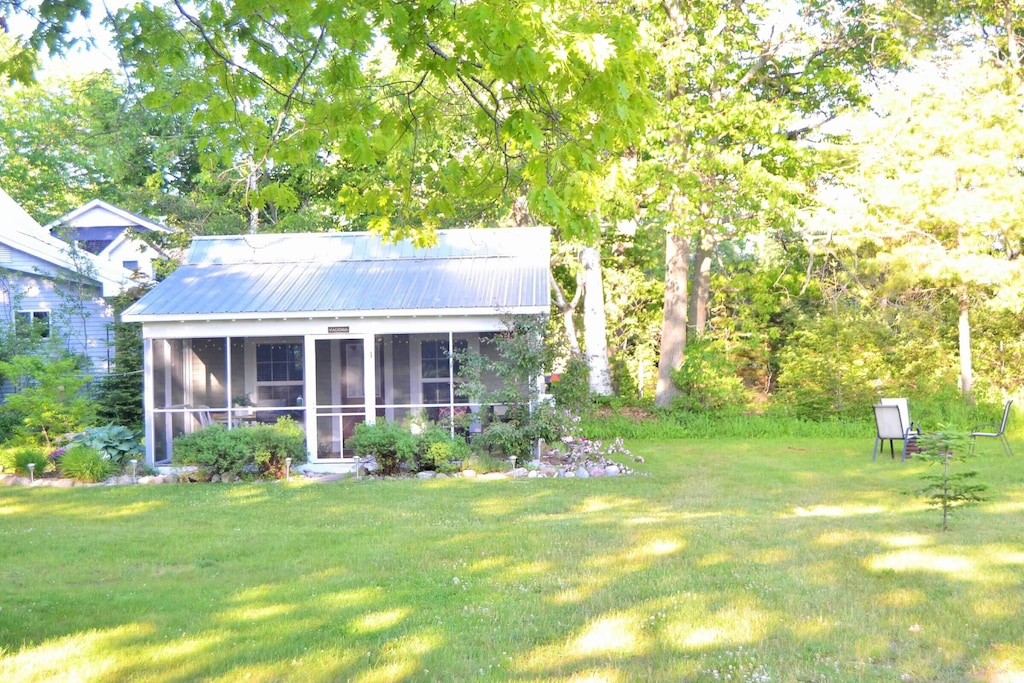 Macatawa, Town of Mackinaw
Rent now$160/mo per night
welcome to Macatawa, a bright and cheerful one bedroom cottage ideal for a couple. Renovated in 2012, the large screened porch has a table and chairs, a wicker loveseat and a chair. Within walking distance of downtown, it's the perfect place to unwind after a day of sightseeing with a fully equipped kitchen, full bathroom, cable TV, and internet included. This cottage is not on the water but is steps from the strait and a short drive to Headlands Dark Sky Park, sandy beaches and the Upper Peninsula. Look at the pictures – it's a neat place!
Bedrooms: 1
Bathrooms : 1
Sleeping: 4
Cozy Log Cabin on Lake Michigan, Mackinac County
Rent now$200/mo per night
Located in a prime Upper Peninsula location just minutes from St. Ignace, this cozy log cabin on Lake Michigan sits on 2 wooded acres with lake frontage. Admire the view of Lake Michigan from the cabin or step outside and take in the view of St. Helena Island and its lighthouse from the cabin table. If you want to swim, kayak or go fishing on Lake Michigan, this is the place. Inside, this cabin has two bedrooms, a full kitchen, and is ready for you!
Bedrooms: 2
Bathrooms : 1
Sleeping: 6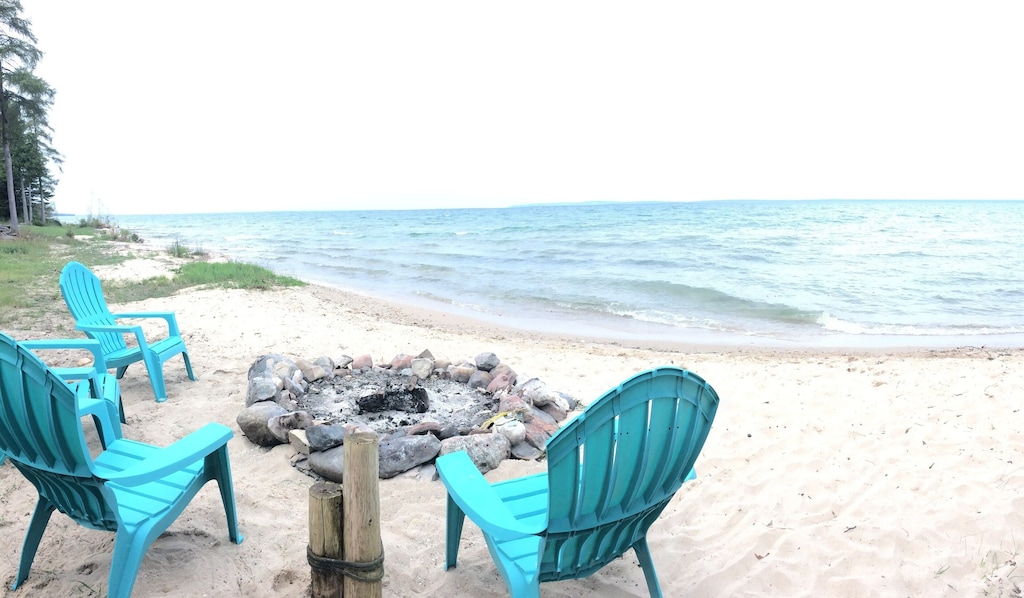 Lake House overlooking the Mackinac Bridge, Cheboygan County
Rent now$215/mo per night
Are you traveling with a large group? This lake house rent with a great view of the Mackinac Bridge, Bois Blanc and Mackinac Island sleeps up to 13 people and has plenty of room for kids and dogs to play. It's a really well-sized option, and there's even a kids' dorm with a view of the water. The upstairs bedroom has a bay window that overlooks Lake Huron, and there are three basement bedrooms including the master bedroom with a king bed. The exterior features 150 feet of private sandy beach – the pictures say it all!
Bedrooms: 5
Bathrooms : 2
Sleeping: 13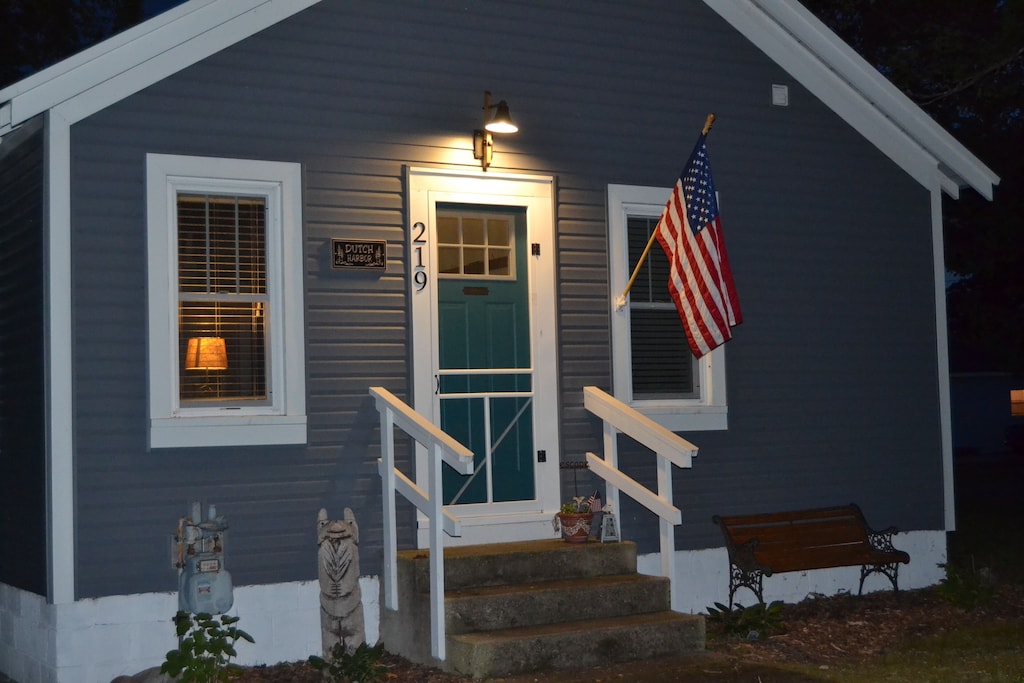 Dutch Port, Mackinaw City
Rent now$203/mo per night
Dutch Harbor is in a park-like setting with fire pits, a charcoal grill, outdoor seating and a large deck perfect for relaxing. Totally remodeled in 2013 with additional updates since, this rental has a full kitchen, washer and dryer, and two bedrooms with queen beds. The back porch has a daybed with a trundle bed if you feel the need for some outdoor ZZZs! Dutch Harbor is cozy and well-suited to travelers of all types and is within walking distance of shops, restaurants and more!
Bedrooms: 2
Bathrooms : 2
Sleeping: 6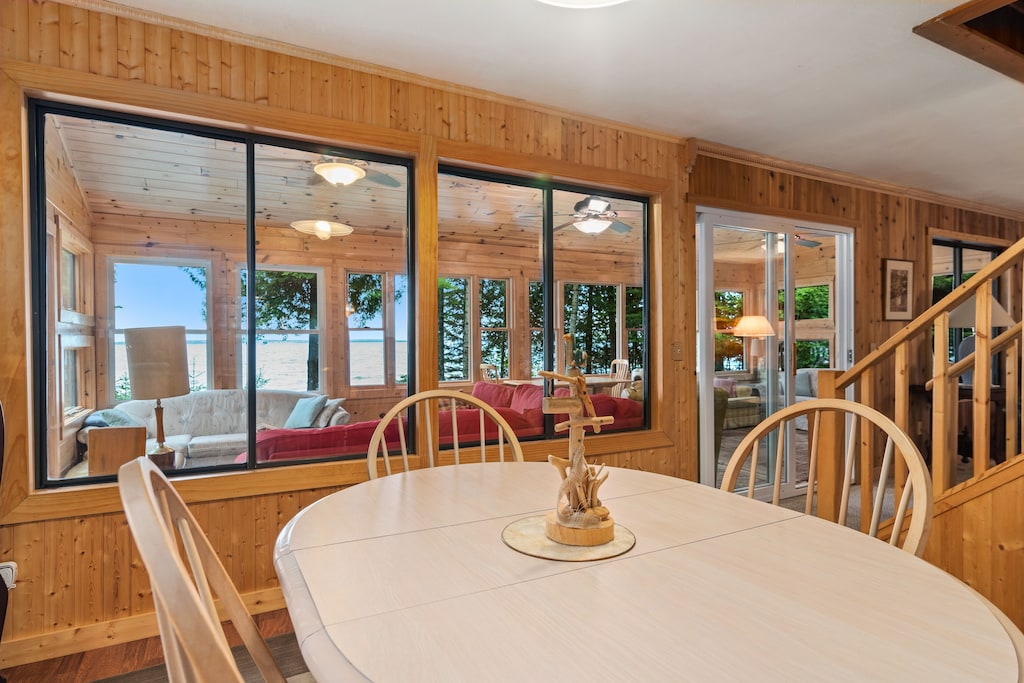 The Mackinac House, Cheboygan County
Rent now$258/avg per night
The Mackinac House is a fun cottage rental on Lake Huron with incredible views of Mackinac Island, Bois Blanc Island and the Mackinac Bridge – all from the large veranda that seats 10 people. Built to give guests a 'welcome home' feeling, it's a great option for those interested in stargazing on Lake Huron in an area full of natural beauty. Hiking enthusiasts will want to visit the Headlands, Wilderness State Park or Mill Creek, all within minutes. Cyclists can take the Mackinaw to Midland bike path, easily accessible from the cottage driveway. Bring your water shoes — the waterfront is rocky!
Bedrooms: 3
Bathrooms : 2
Sleeping: 8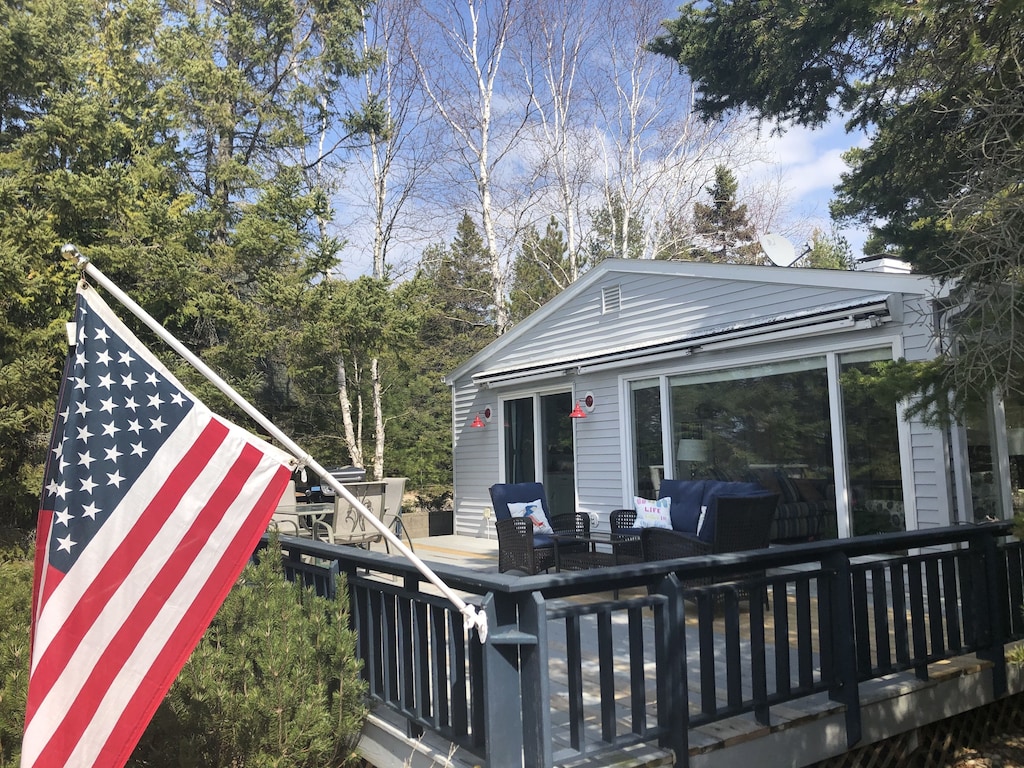 Picturesque Cottage on Lake Michigan, Emmet County
Rent now$160/mo per night
This quaint cottage on the sandy shore of Lake Michigan features a master bedroom with a queen bed and a second bedroom with a queen bed and a twin bed. The living room offers beautiful water views from the couch and side chairs, or you can step into the dining area that seats up to six people. The view gets even better when you step out onto the large deck which includes a picnic table and gas grill. Get off on the path that takes you directly to the water; bring your own firewood and enjoy the fire pit! There is no air conditioning, but there are fans and heaters.
Bedrooms: 2
Bathrooms : 1
Sleeping: 5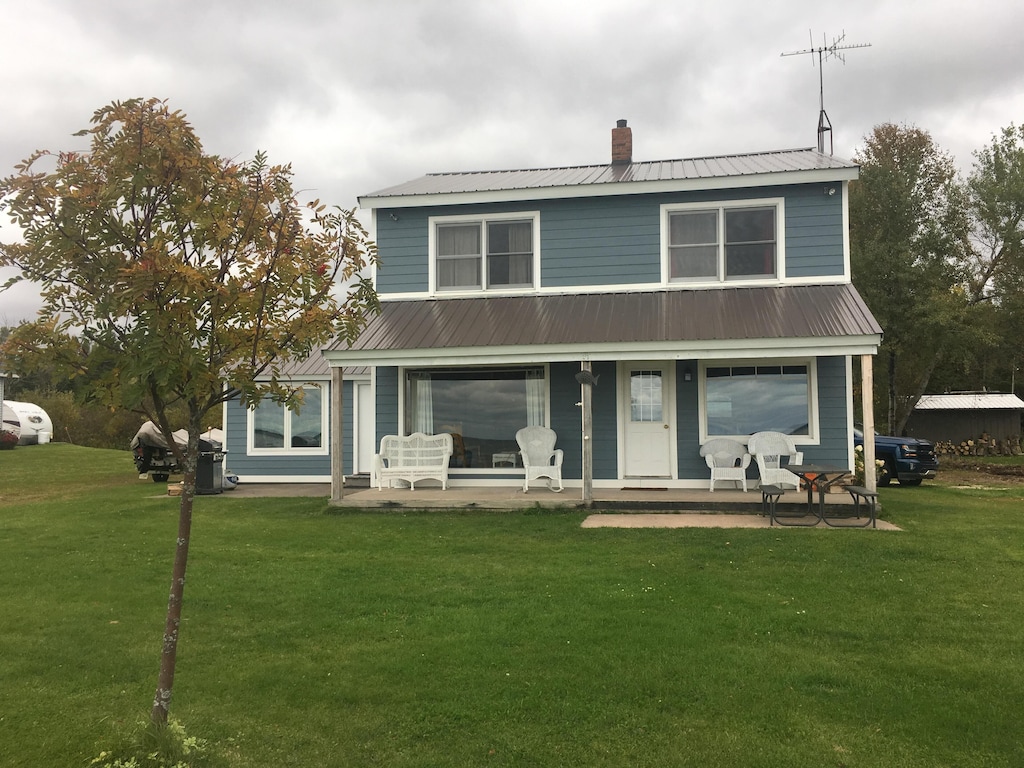 Lakefront property overlooking Lake Huron, Hessel
Rent now$200/mo per night
You will love the view of Lake Huron from this lakefront property! Central to St. Ignace, Hessel and Rudyard, this is the perfect spot for bird watchers, a relaxing retreat, family reunion or whatever you are looking for. With four bedrooms and space for up to eight people, you'll notice the well-equipped kitchen and love the exterior views – an amazing waterfront location! The Pine River boat launch is less than a mile away and you are close to ATV trails. Rent this one for lots of outdoor fun.
Bedrooms: 4
Bathrooms : 3
Sleeping: 8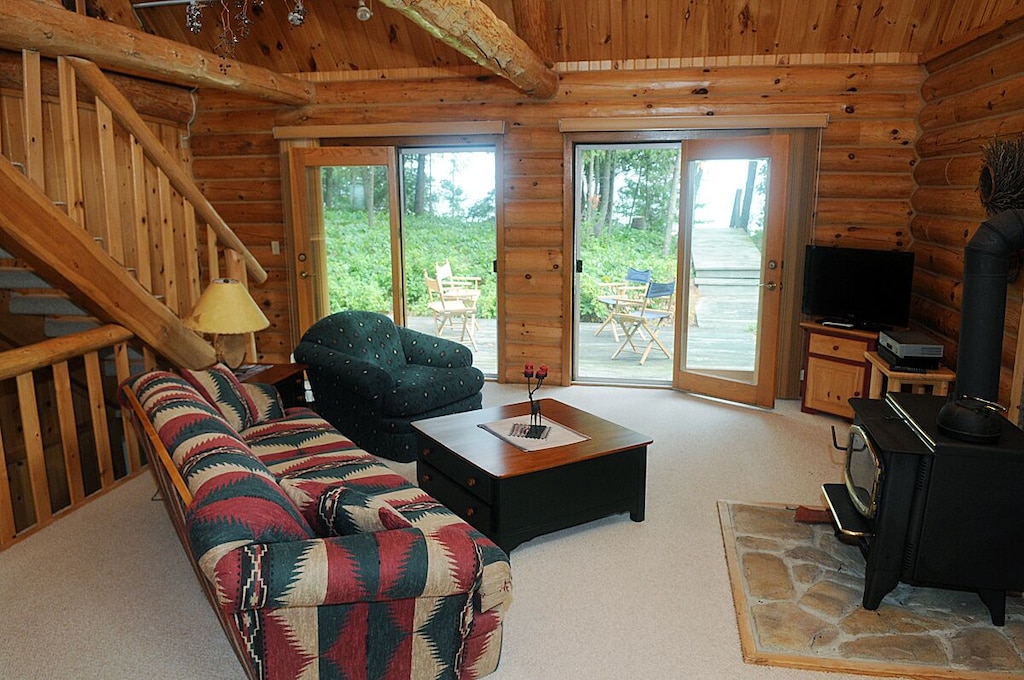 Sommerset Lake House, Cross Village
Rent now$345/mo per night
The Sommerset Lake House, a 1,700 square foot cottage with three bedrooms and a beautiful log interior, sits on Sturgeon's Bay near Wilderness State Park. Whether you want to enjoy the tasteful decor and wood burning stove inside, or sit on the patio taking in the view of Lake Michigan, you'll find plenty of opportunities to relax and unwind. Be sure to click on the photos to get a good look at the beach!
Bedrooms: 3
Bathrooms : 2
Sleeping: 6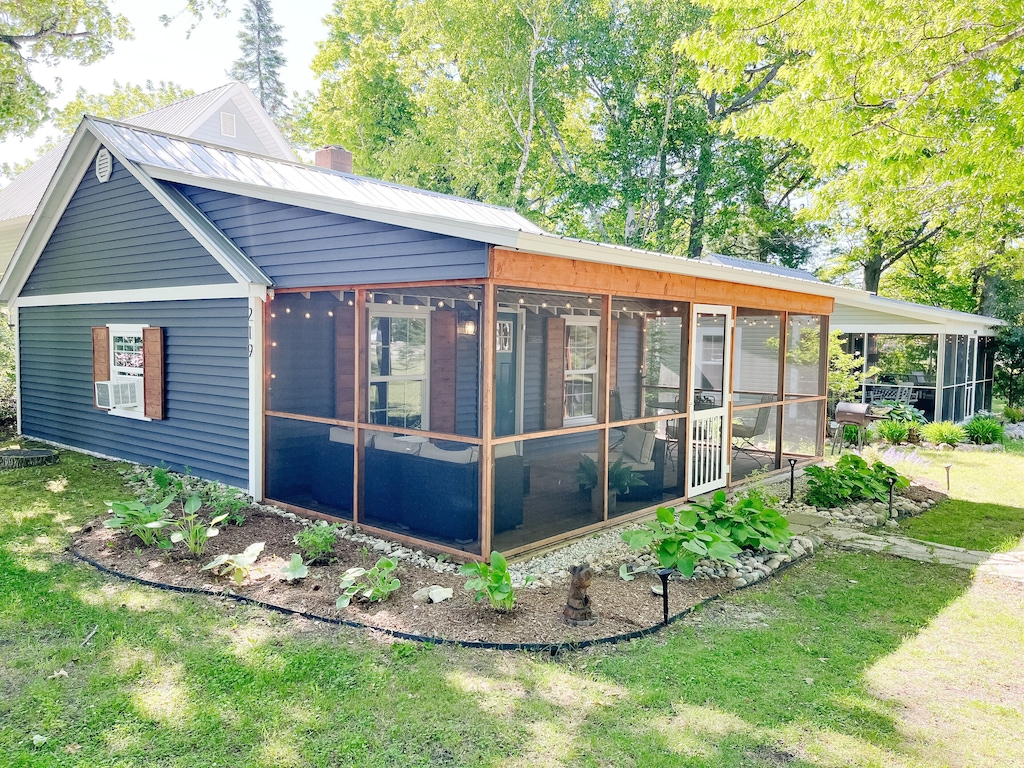 Cedar Cottage, Mackinaw City
Rent now$186/mo per night
Cedar Cottage, completely remodeled in 2012, is a two-bedroom rental with a well-equipped full kitchen so you can do all the cooking you desire. The new screened porch has a dining and sitting area. You can also head outside to sit by the fire pit or relax in the hammock. Located just a few blocks from the strait, you are within walking distance of the waterfront, restaurants, shops, ferries and more. Scroll through the photos to fully enjoy this quaint and cozy cottage – you're sure to love it!
Bedrooms: 2
Bathrooms : 1
Sleeping: 4
For more things to do while exploring Mackinac Island, check out: